What Is 'Tyrone's Fitness For Mental Health?' 
Tyrone's Fitness For Mental Health (TFFMH) is a way to use exercise to enhance emotional mental-health & well-being, mood, energy, and overall health. It's also to bring awareness to resources offered at The JED Foundation, and raise funds to support The JED Foundation. 
How Can I Participate In 'Tyrone's Fitness For Mental Health?' 
I will host runs & walks (both outdoors and treadmill), High-Intensity Interval Training, and circuit training, and I would like you to join in. 
1. Donate what you can when you can to The JED Foundation. 
2. Join in on the fitness fun by completing the exercise that Tyrone posts on his social media pages, or participate when he goes live. 
3. Post a photo/video of you on your page completing the exercise and hashtag: 
#TFFMH and #TheJedFoundation. 
How Can I Donate? 
You can make donations through my page at The JED Foundation, which is where I volunteer my time, donate, and fundraise. 
Donation link: https://donate.jedfoundation.org/TFFMH or click the button below.
The process is fast, easy and secure. Thanks so much for your support... and please don't forget to send this page to any friends you think might be interested in donating!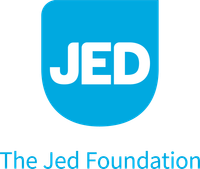 What Is The JED Foundation?
JED is a nonprofit that protects emotional health and prevents suicide for our nation's teens and young adults. We're partnering with high schools and colleges to strengthen their mental health, substance misuse, and suicide prevention programs and systems. We're equipping teens and young adults with the skills and knowledge to help themselves and each other. We're encouraging community awareness, understanding and action for young adult mental health. 
To Learn More Visit:
JedFoundation.org
Why Do I Advocate For Mental Health? 
Mental Health is something I believe everyone should take seriously.  As a parent of two children, husband of 15 years, active duty military member that has battled with depression, National Christian recording artist, and mental health advocate. I'm all about helping and supporting people dealing with emotional stress, depression, and all things mental health. I've been helping people with mental health and wellness for a few years through my music, public speaking, private conversations, and emphasizing the importance of fitness. 
I grew up in Cleveland, Ohio, in a drug house, a rough neighborhood and an unhealthy environment. Unknowingly, I practiced hiding my emotions, suppressing life's pains, and not dealing with stress. I wasn't aware of any help for dealing with my mental health. Eventually, I reached a point where life didn't matter anymore due to all the stress build-up and my lack of education on mental health awareness and available resources. I was later drawn to get help through Christian counseling and educated myself on how to battle stress and depression. After years of research, getting help, and bettering my mental health, I now want to help others as well.