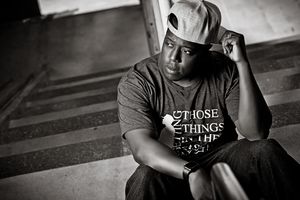 DIRECT CONNECT TO ME
I've spent years trying to get the message of Christ out to as many people as possible, to both believers and non-believers.  Along the way i've had the honor of meeting thousands of people all over the world.  Unfortunately, I missed the opportunity to directly thank all of those people who support what I do.  The part I never liked as a Christian artist is not knowing exactly who was impacted directly by my music and who REALLY likes, listens, and supports what I do.  People who truly support deserves to be directly acknowledged, thanked, and blessed.    
Text come directly from me. No Robots and no automation. 
Blessings, 
Tyrone Crawford